The painted decoration of the room is defined by 27 full-length portraits of the Tyrolean Counts. The series begins in the eastern corner with Count Albert I of Tyrol, continues with the Counts of Gorizia-Tyrol and Margaret Maultausch, followed by the Habsburgs and ultimately the lord of the household of Ambras himself: Archduke Ferdinand II.
The paintings in the socle and window zones portray allegorical figures and mythological scenes from Antiquity: on the east wall appear the virtues, on the north wall scenes from the labours of Hercules, on the west wall the liberal arts and scenes from the history of Romulus and Remus.
The frieze zones of the north and east walls depict painted oculus windows, bordered by stucco, whereby the interior of the circle reproduces the sky and clouds in illusionistic fashion. Here, an architectonic correspondence with the round windows of the south and west walls is attempted.
The two double-doors, consisting of various types of wood, and the wooden coffered ceiling, in part gilded and inlaid, the creations of the court carpenter Conrad Gottfried in 1572, set the tone for the prestigious overall impression of the hall.
An comprehensive restoration occurred in 1878–1880, necessitated by extensive damage caused by moisture and humidity.
The colourful and light-filled hall is still impressive today. Annually, it is an incomparable performance venue for the musical offerings of the Innsbruck Festival of Early Music.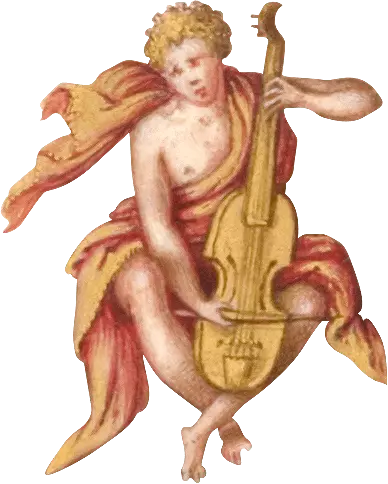 Additional sites in the castle